Trying to Make Clear Ice
I want to be able to make clear ice. First of all, it looks really cool. With clear ice I could make huge ice lenses, craft sweet ice sculptures and... uh, make cocktails look cool.
It is deceptively difficult to make clear ice.
There are many websites which might lull you into thinking it is as easy as using distilled water, or filtered water, or purified water. Others instruct you to boil the water, then let it cool, then boil it again.
WikiHow recommends the double-boiling method. I wasn't able to achieve clear ice cubes using this method, and I don't think the WikiHow author did either, considering they used decorative glass rocks to illustrate the results.
The filtered, double-boiled water still has a lot of white gas trapped in the ice.
Also, when the final bit of water solidifies, It expands, cracking out of the center and fracturing all of the ice around it.
My next tactic was to try distilled water.
As you probably know, when water turns to ice in the freezer, white streaks and chunks disrupt the crystal clear solid ice. The opaque parts are usually concentrated in the center part of the ice cube.
`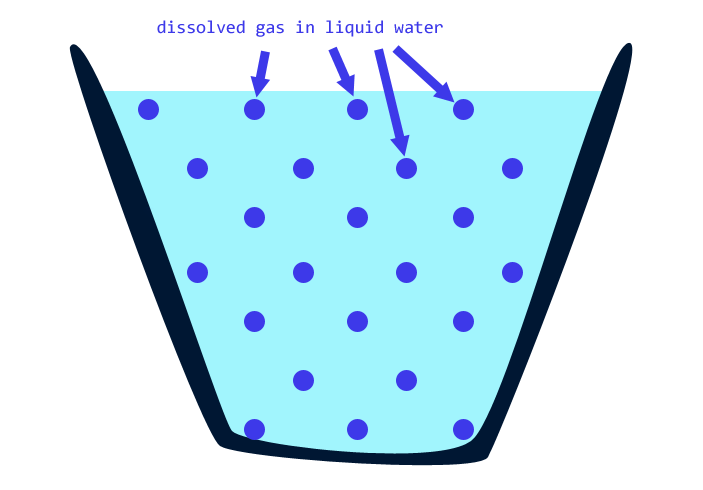 Any mineral impurities would also be concentrated in the center of the ice, but I became convinced that the only impurities that I'd have trouble with were gasses.
The solution seemed to involve forming a block of ice from the bottom up. If the water on the top could be kept liquid while the bottom is freezing up, maybe the gas could get pushed up to the top, and the expansion wouldn't get trapped in the heart of the block.
To make an ice cube from the bottom up, I devised a plan to drip cold water into a cold glass pitcher, where it would hopefully freeze quickly, forming a foundation of clear solid ice.
No luck.
The white center cloud was broken up, but the ice block wasn't clear and the bottle drip froze into an icicle. I tried it again.
On the second try, I propped up the bottle on a chunk of styrofoam.
This helped keep the icicle from freezing the drip, but the resultant ice block was still cloudy.